"Innovation and Change in Processes"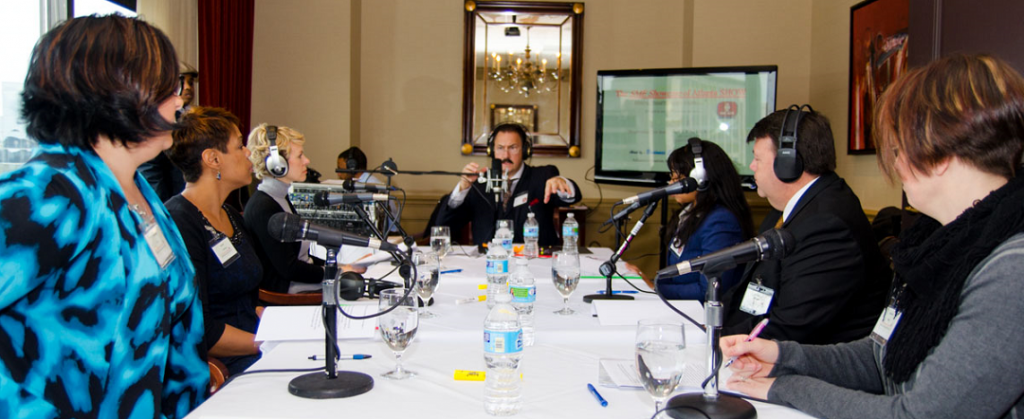 Click here to listen to the show
About the speakers
Senior Director, Diversity & Inclusion
Cox Enterprises
Listen to the speaker segment here
As Senior Director of Diversity & Inclusion for Cox Enterprises, Lisa serves as a strategic thought partner to all the Cox divisions, specifically in:
creating and implementing their diversity and inclusion strategies
developing practices and processes to attract and retain diverse talent
promoting inclusion throughout the organization
leveraging diversity to deliver on the Cox commitment to People, Community, Customers and Vendors.
In addition to launching her own consulting firm, LG Strategies, LLC, she served as the Executive Director of Global Diversity at Cummins, Inc., where she led all global diversity and inclusion functions and strategies, including internal consulting, education and communication for 50,000 employees in more than 50 countries.
Under Gutierrez's leadership, Cummins was recognized by external organizations for its commitment to diversity, including:
earning a spot on Diversity Inc's Top 50 List from 2007 to 2012
100% rating on the Corporate Equality Index from the Human Rights Campaign from 2006 to 2012
Diversity Best Practices
Various global organizations focused on diversity, inclusion, and work environment issues
In 2011, Gutierrez was named as one of the Diversity Influentials by Hispanic Business magazine.
Before joining Cummins, Gutierrez worked for the University of California's Los Alamos National Laboratory (LANL) as Diversity Office Director. There she had the opportunity to innovate a number of roles, including researching, developing, and advising leaders on key strategies and actions to improve and sustain morale, productivity, and career development. In addition, Gutierrez worked for Deloitte Consulting, where she inaugurated two positions as the Central Region Learning Director and Diversity Programs.
Gutierrez earned a B.S. degree in Marketing and Organizational Management from the University of Colorado at Boulder. A native of New Mexico, she devotes her free time to family, which includes her beagle, Kola; friendships; personal coaching; and lifelong learning. She has traveled extensively, both within the United States and abroad in the Americas.
Gutierrez's background also includes more than 13 years at Procter & Gamble in a wide variety of assignments encompassing both line and staff functional experience in five different industries.
Heather Lovern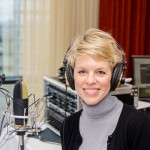 Manager, Human Resources and Quality Resources
VeenendaalCave
Listen to the speaker segment here
Heather Lovern is the Manager of Human Resources and Quality Research at VeenendaalCave, an Atlanta based interior design firm of 81 employees who specialize in the corporate, healthcare and industrial sectors throughout the United States. She received her Bachelor's degree from the Art Institute of Atlanta in Interior Design. She started her career as a designer, but quickly became more interested in assisting and on-boarding new designers by helping to create a methodical training experience as well as conducting in-house research for the entire studio. This has since evolved into a more defined HR role, which includes:
benefits administration
performance reviews
managing the comprehensive intern program
 and many other "hats"
Nanci Lamborn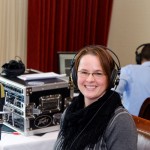 Head of Human Resources
eVestment
Listen to the speaker segment here
Nanci Lamborn is the Head of Human Resources for eVestment (a global leader in institutional investor, asset manager and hedge fund data and analytics software). In the five years she has been with eVestment, the company has grown from 45 employees in Atlanta to 287 employees in 6 offices around the world. During this time, the company has been named on the Atlanta Journal Constitution's Best Workplaces list and the Atlanta Business Chronicle's Top Workplaces. Prior to eVestment, Nanci spent twenty years in human resources leadership roles at several commercial insurance brokerage houses in the metro Atlanta area and has published several articles. She obtained her Senior Professional in Human Resources designation in 2009, and holds a Bachelor's degree in Human Resources Management.
Shatanese Reese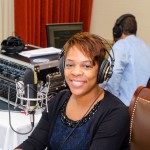 Diversity Consultant
Georgia Tech Research Institute
Listen to the speaker segment here
Shatanese Reese joined the GTRI Talent Management team with nearly 20 years of human resources experience in 2011. As GTRI's Diversity Consultant, she is responsible for building and managing GTRI's diversity initiatives. Shatanese obtained her Masters of Science in Human Resources and French from Iowa State University, and is a certified Senior Professional in Human Resources (SPHR). Throughout her career, she has:
Served as an advisor on HR policies and procedures
Managed various internal HR functions
Served as a mentor and leader
Developed and equipped teams
Exercised strong project management and problem solving skills
Shatanese describes herself as an innovative, inspiring leader experienced with fiduciary and fundraising skills. She possesses expert-level knowledge in talent management and training.
Michael Bause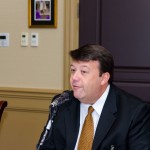 Vice President, HR Systems & Innovation
Equifax Inc.
Listen to the speaker segment here
Michael Bause is the Vice President of Human Resources Systems and Innovation at Equifax, Inc. He has 14 years of experience in Information Technology and Human Resources Operations, including the development and implementation of global HCM solutions. Bause recently led the deployment of Workday Global HCM at Equifax with continuing deployment of new Workday functionality (Mobile, Time Tracking, Onboarding & Recruiting) to meet global HCM needs.